I am a fan of Kamen Rider so don't mind me posting more retro kujis about them! We turn back our time to 2012 where this amazing Kuji was first promoted. What was so special about this Kuji is that it marks the first time they officially ended the Rider Head collection series and started a brand new product line.
Released Date: October 2012
If you guys have any idea on the total ticket or the ticket price do let me know! I am guessing it's cheaper than what we pay for and also the total ticket count should be around the same.
Prize A
Wow you get this not only cute but awesome figure for your A prize. A classic Cyclone Joker form for W. The sculpt looks great and you can see even the Gaia memory part is painted. Definitely worth the top prize slot.
Prize B
Heat Metal is not bad too, actually if anything it's worth as much as the A prize. They are both essential forms for W and having them both really makes your collection so much more valuable. The only thing about this R/D figure is that you cannot split them to do the form change but it's okay, if they were to do that the articulation probably would be screwed.
Prize C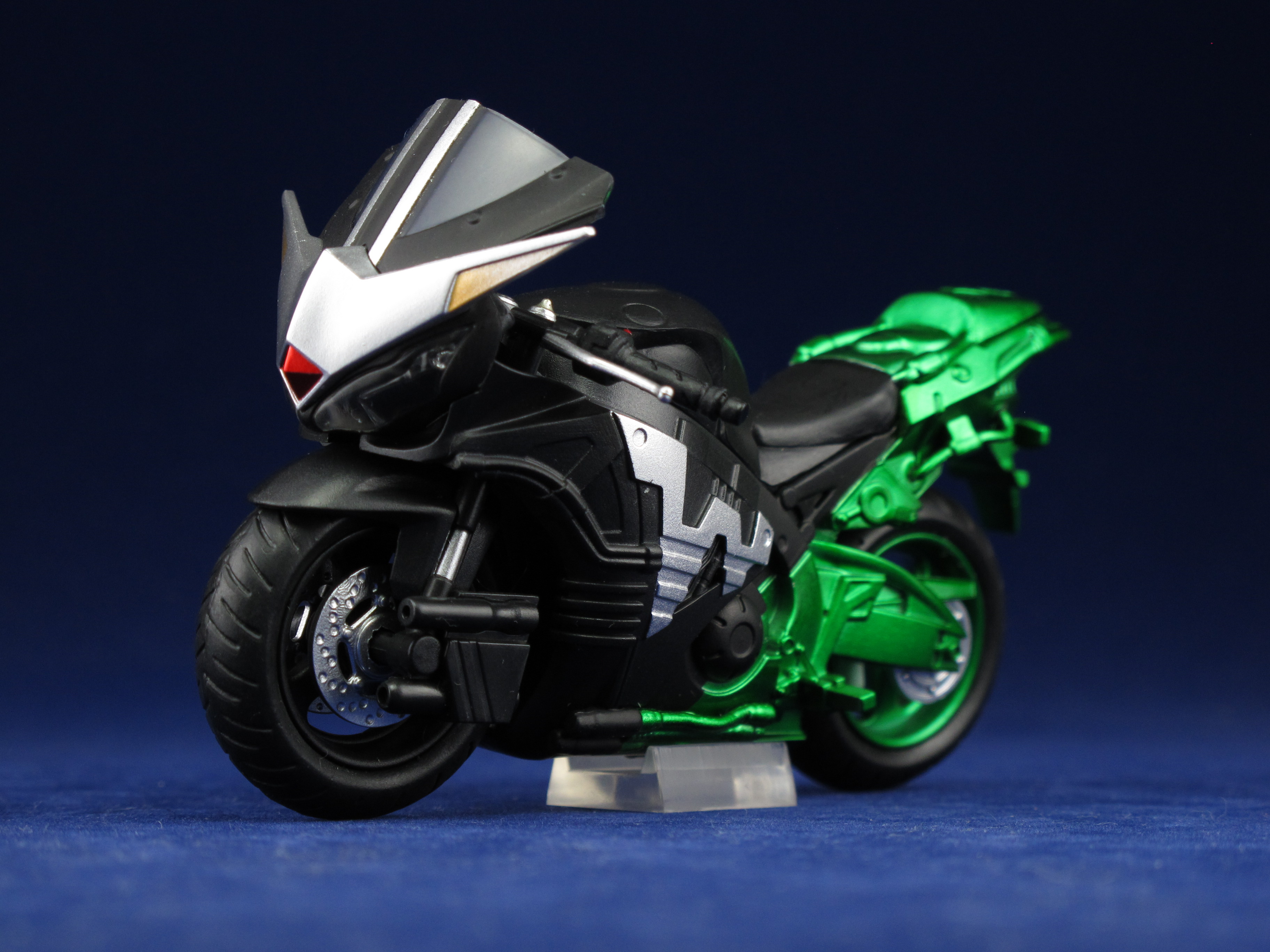 Wow things are getting better and better, you get the Hardboiler for this prize and although it's not worth much if you don't have the figure but it makes a great add on to your figure! I kind of missed the old times already.
Prize D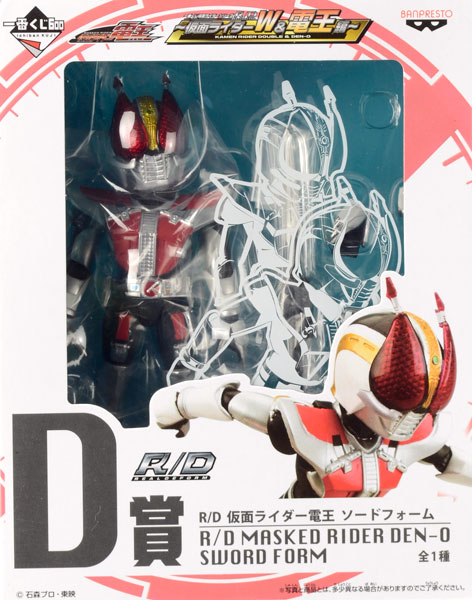 Of course it's Den-O, I mean the title of the Kuji is W and Den-O so we will definitely see this in the top prize. He does comes with his Sword so don't worry. Fans of Kamen Rider will want their hands on all the above figures. It's just a pity the other Den-O form is not present in this set.
Prize E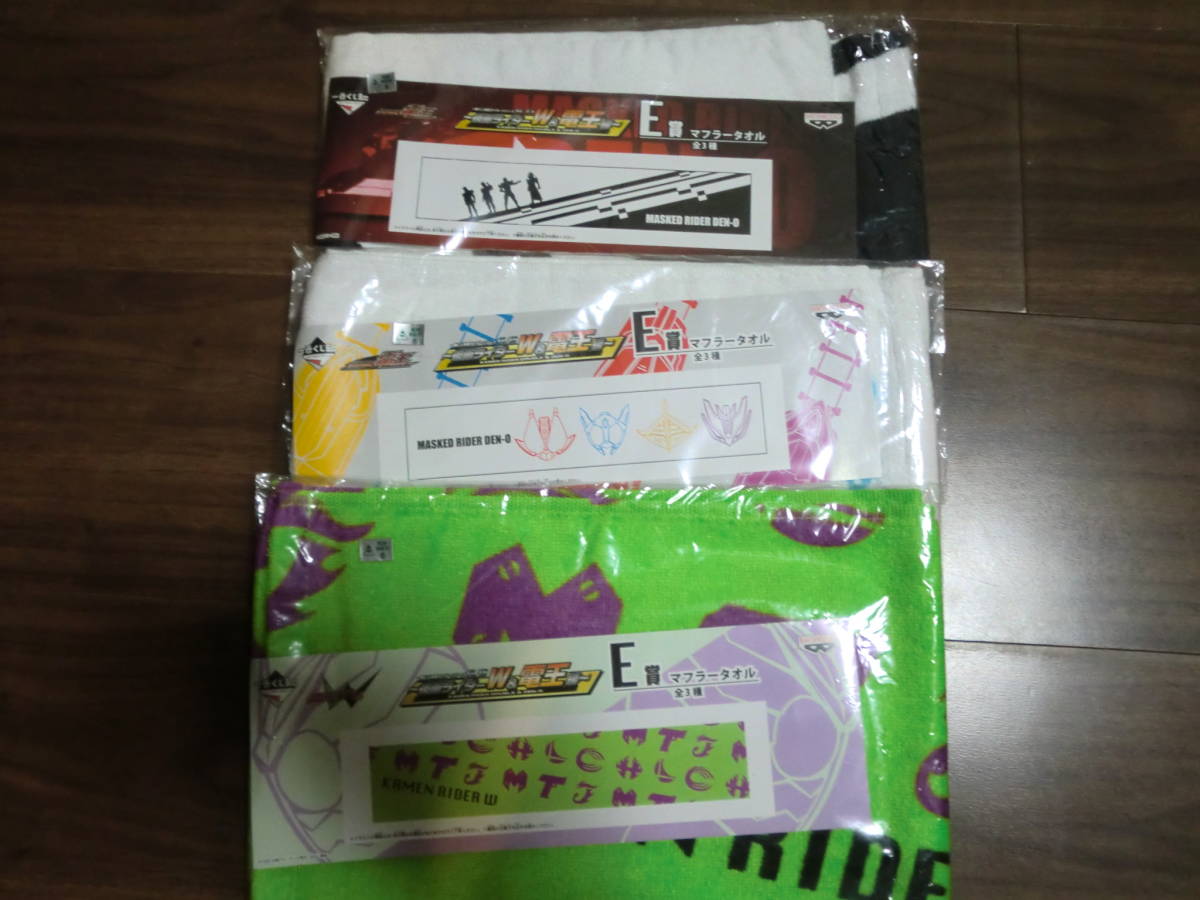 3 long towels for you to choose, definitely not one of the better prize in this set but compared to what we are getting nowadays, it seems like this is really not that bad. The designs look super good as well. Not blinded too.
Prize F
Well mugs are really not that bad too. Nowadays mugs are like the "consolation" prize in a set because of their rarity but back then it was just like a normal prize. I don't think anyone would feel really bad if they pull this. I mean it's not a bunch of charms right? Designs not blinded too so you could pick what you really like.
Prize G
Okay maybe I spoke too soon and how good I thought this set were. So folders do exist back in the 2010s Kuji. I just didn't expect them to bring this out so soon, but hey, somewhere down the line they would have started the weak small prize trend right? What is a little bit better is that this includes stickers so it's not that bad, but still, other prizes look so much better. Not blinded too.
Prize H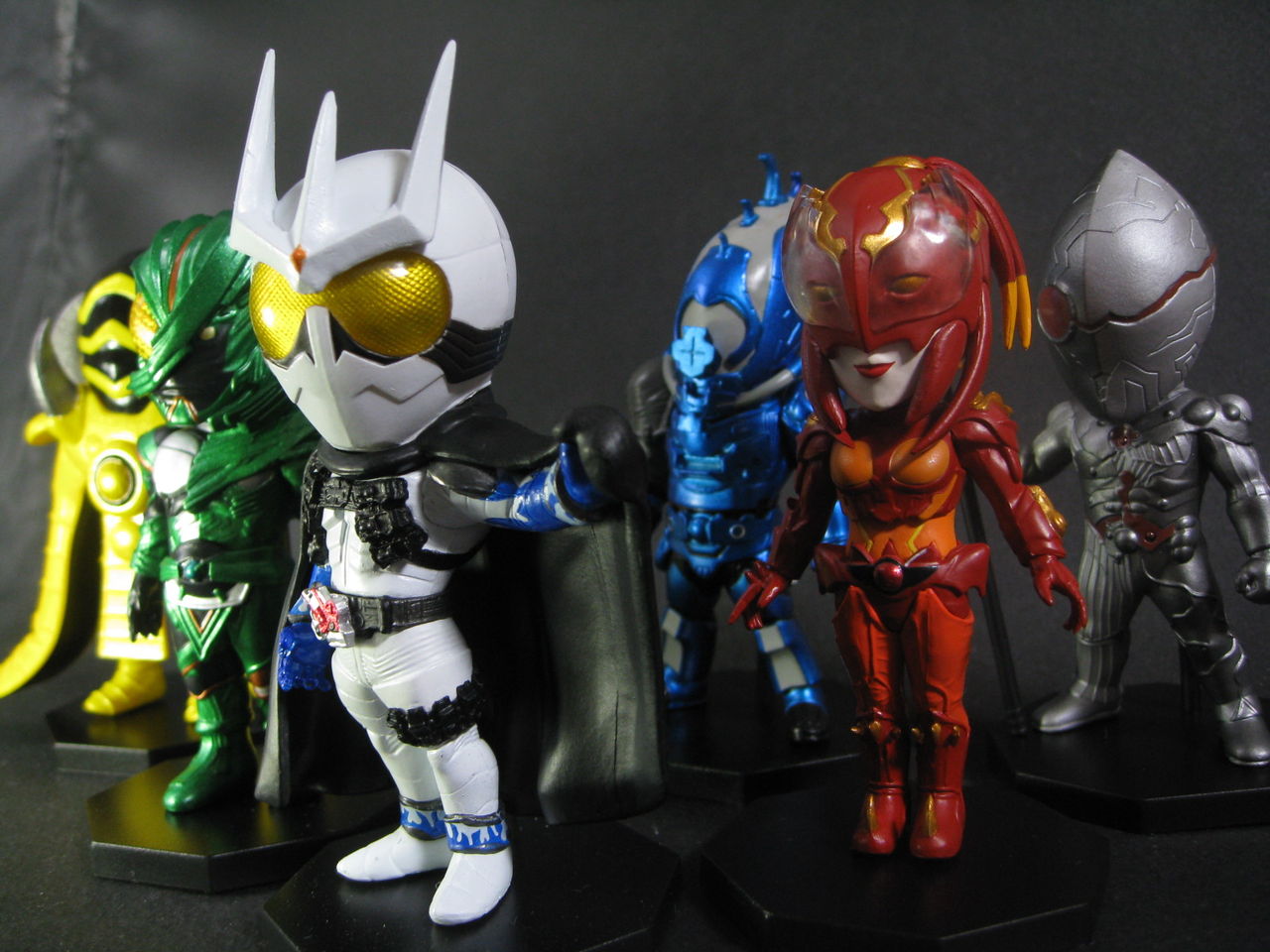 Small figures already existed back then! I am surprised that this is the first wave of small figures released for the Kamen Rider Kuji series and Eternal and gang were the one that kicks start everything! This is definitely a great consolation prize and you can choose the designs too! I wonder why prompts them to make things into blind box in the future?
Last Prize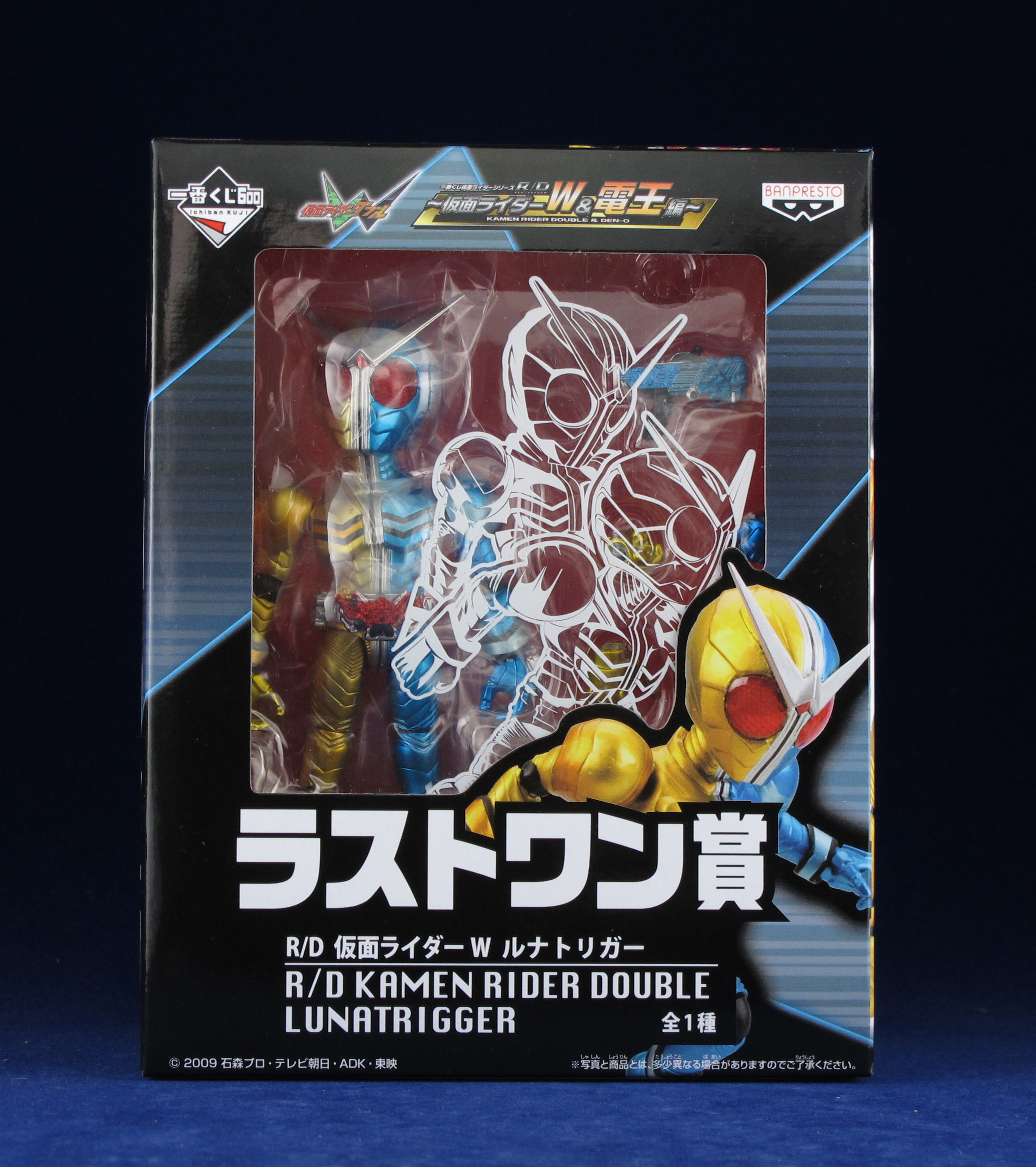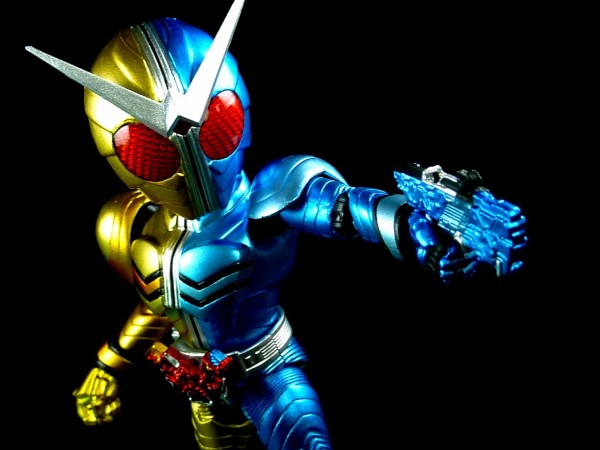 Luna Trigger is the last prize for the set, I guess you all already figured that out. It is a perfect last prize for the set and makes people want to buy out the box to obtain this! If you have prize A and B, this is definitely what you need to look out for back then!
Conclusion
R/D figures are amazing, their sculpt and articulations are great and they provide the very adorable feels but also the heroic aura for the fans. All 3 main forms of W as well as the bike is available as prizes, feels like this series is more catered for W fans than Den-O fans, but Den-O fans can still try out for the other prizes since they featured Den-O stuff too.
I am only slightly disappointed by the folder set because it existed so early one but no big deal, the other prizes still makes me envy those in the past and hope we will get something cool in the future.